Devin fanul hashtagurilor #madeby… dacă pe zona auto nu pot să nu recunosc dependența de #madebysweeden – Volvo for life :), iaca aseară am avut o nouă revelație – Google Pixel. Un telefon #madebygoogle.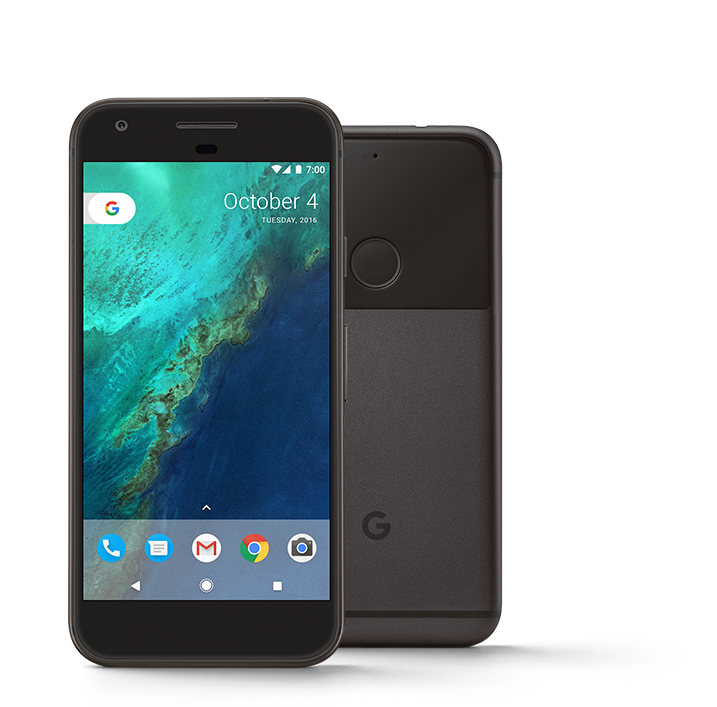 Primul telefon pe care mi l-am dorit încă înainte de a i se termina prezentarea oficială… ceea ce pentru unu' ca mine care nu prea se mai "excită" la gadgeturi… e ceva (zic și eu).
Clipul scurt (cu săgețele fin aruncate spre principalul competitor) este aici:
https://www.youtube.com/watch?v=Rykmwn0SMWU
Nu-s multe de zis, tehnic vorbind, Google au plecat de platforma furnizată de HTC, au adăugat o cameră de la Sony, și multe chestii faine pe partea de software și mai ales integrarea cu propriile lor servicii (apoi dacă nu ei, atunci cine?).
Procesorul este un Snapdragon 821, ajutat cu 4Gb de RAM, o mulțime de senzori, o cameră principală de  12,3MP (tot fără stabilizare) pe care o laudă ca fiind cea mai rapidă cameră.
The camera on Pixel is the best smartphone camera… EVER, according to DxOMark. #madebygoogle pic.twitter.com/J8Xf2ciaUo

— Google (@Google) October 4, 2016
Dacă bateria nu pare a fi una spectaculoasă, fiind de (doar) 2700mAh, Pixel promite că 15 minute de încărcare sunt suficiente pentru 7 ore de utilizare (citez eu ridicând o sprânceană).
Nu sunt încă prețuri comunicate oficial, însă pe site-urile din Marea Britanie se vorbește de prețuri la nivelul iPhone 7.
De asemenea, este telefonul cu cel mai curat Android 7, o versiune zice-se mult îmbunătățită față de ce ne-a fost  dat să vedem până acuma.
Una peste alta, telefonul acesta promite. Nu pot să-l clasez (nu cred că e momentul, cifrele din vânzări vor da verdicte) ca un "iPhone killer", însă dacă nu vine cu bube majore (nu face poc și fum, și nu prăjește ouă), are șanse să ajungă cel puțin la nivelul Nexus 4 sau Nexus 5.